If you've been searching for your next travel destination, I want to represent you with the magical island of Santorini. Unlike any other Greek island, this Cyclades' island lives on the ''active'' volcanic isle and it's famous for the magnificent looking caldera. Your dream about the turquoise waters now may become true 'cause Santorini will provide you with a real festival of colors. The white buildings with blue roofs on one side, and countless shades of blue on the other.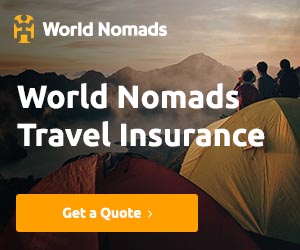 Although at first glance is beautiful, it's even more beautiful and fascinating when you find out the history and legends that are related to the island. The volcanic eruption that occurred a few thousand years ago (the last, weaker activity was recorded in the middle of the last century), left behind a crater with high croissant-looking cliffs, which today presents a trademark of the island of Santorini. The scientists found that the great eruption that occurred around 1500 BC led to the destruction not only of Santorini itself (at that time the island of Thera, today's name was given by the Crusaders in the 13th century on St. Irina – Santa Rini – who died after the death on this island), but also to the advanced Minoan civilization at 130 kilometers away on the island of Crete.
How to get there?

The island of Santorini is easily reached by airplane (the island has an airport), or a sea line. From Athens, Santorini runs several airplanes a day (the flight lasts about 40 minutes). There is also an airline from Thessaloniki. The island can also be reached by charter flight to Crete, and by hydrofoil (less than two-hour drive). The journey from Piraeus takes between 10 and 15 hours, and the boat connection between the island and Piraeus is regular. Catamaran trip takes about 3.5 hours, and there is also a boat line from Thessaloniki.
What to visit?
The town of Fira is the unofficial capital of the island. Blue domes of white Orthodox churches, narrow streets siphoned with shops and souvenir shops, as well as numerous cafes and restaurants with pleasant music and shady balconies looking at the shore make the visit of this place unforgettable. It is necessary to take the camera, because Fira, just like Oia (the second largest city on the island) is extremely picturesque and colorful. Other famous tourist towns are Imerovigli and Firostefani which are known for the unreal looking sunset. For a complete experience of this gorgeous C-shaped island, you also need to visit Red, Black and White sand beaches. Yes, you've read it well,  and it's only up to you where you're going to have your next Frappe and taste a real carpe diem.
Here you can read the rest of Tanya's travel articles.