It's always a good time for a vacation in Slovenia. This small country has a variety of natural resources, which makes it an attractive tourist destination throughout the year.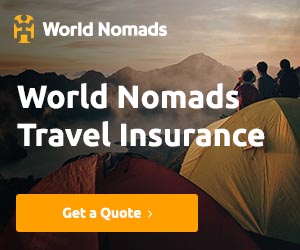 Slovenia's commitment to the conservation of nature makes it a unique green destination, ideal for an active holiday, with more than 10,000km of hiking trails, mountain ranges, lakes, and thermal spas. With tasty gastronomy, excellent wines and the promotion of organic food and healthy life, Slovenia is a decision worth your attention. Here is the list of most popular places to visit when staying in Slovenia:
Kranjska Gora
Kranjska Gora presents the most popular tourist place during winter months. It is located in the northwest of Slovenia and every year gathers thousands of lovers of winter sports. Its most popular resort of Vitranc looks equally beautiful during the summer season too. Tourists can enjoy hiking, try mountain biking, or simply breathe the amazingly fresh air you'll not find anywhere else.
Piran
Settled on the coast of the Adriatic sea, this Slovenian city resort presents the reminiscent of Italy. It was the part of the Venetian Empire for more than five centuries. History buffs might want to explore landmarks like the main square called Tartinijev square, the oldest building in the city called the Venetian House and the Church of St. George. Despite the fact Piran is small, it's one of the most scenic places you'll visit in Slovenia.
Triglav
Here it comes the most beautiful landscape of Slovenia- the National Park of Triglav. The park is surrounded by the Julian Alps and was named after Triglav- the highest mountain in the park which is also the highest summit in Slovenia.
With highlights in the region including the towering peak of Mount Triglav itself as well as the calm waters of Lake Bohinj, this sleeping beauty will leave you speechless.
Lake Bled
Serving as a gateway to the Triglav National Park, the Lake of Bled is famous for its picture-perfect island settled in the middle of lake's turquoise waters. The views are spectacular from its high vantage point: the iconic Bled Island sitting amid the emerald green waters and surrounded by a lush forest make for one of the most beautiful places on Earth. The lake of Bled is especially popular during summer months when people rush here to enjoy swimming. In my opinion, the most popular private beach is located in Vila Bled's lakeside hotel.